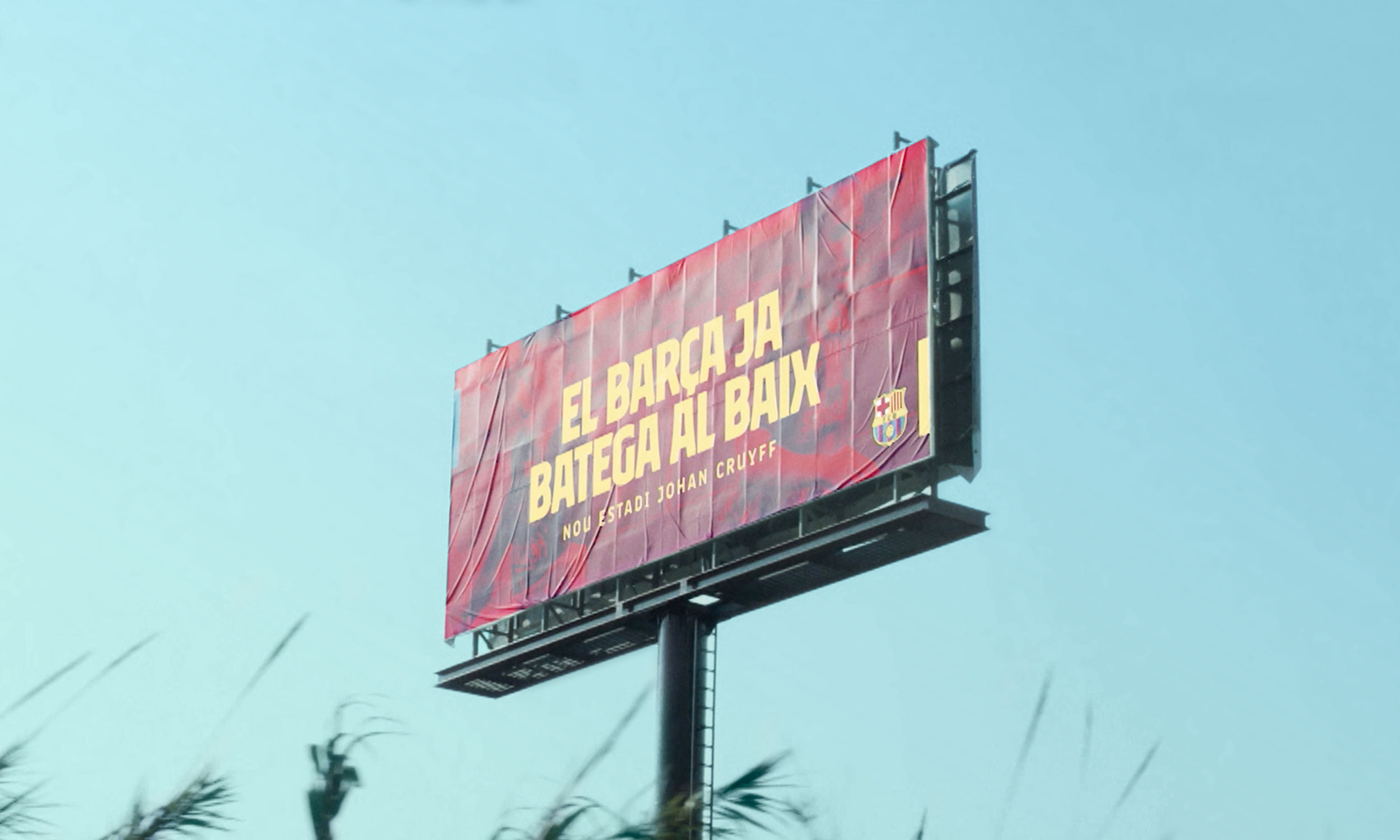 New Barça Stadium Launch Campaign

On 27 August 2019, Barça headed to Barcelona's Baix Llobregat area for the opening of the new Johan Cruyff stadium in Sant Joan Despí.

Riding the wave of interest surrounding women's football and with the most promising Barça B team of recent years, we came up with an idea for a launch campaign which, for the first time, saw the players from the two teams visiting the different towns of the Baix Llobregat region and meeting up with local residents.
A video clip spot featuring footage of the stars of the two teams set to the 'El Barça ja Bateja al Baix' backing track, which was specially composed for the occasion by Arnau Griso. We also produced illuminated advertising panels, posters for advertising columns and promotional mailshot flyers distributed throughout many of the towns in the Baix Llobregat area. We then took the original launch campaign and developed it into a ticketing campaign once the season was underway.