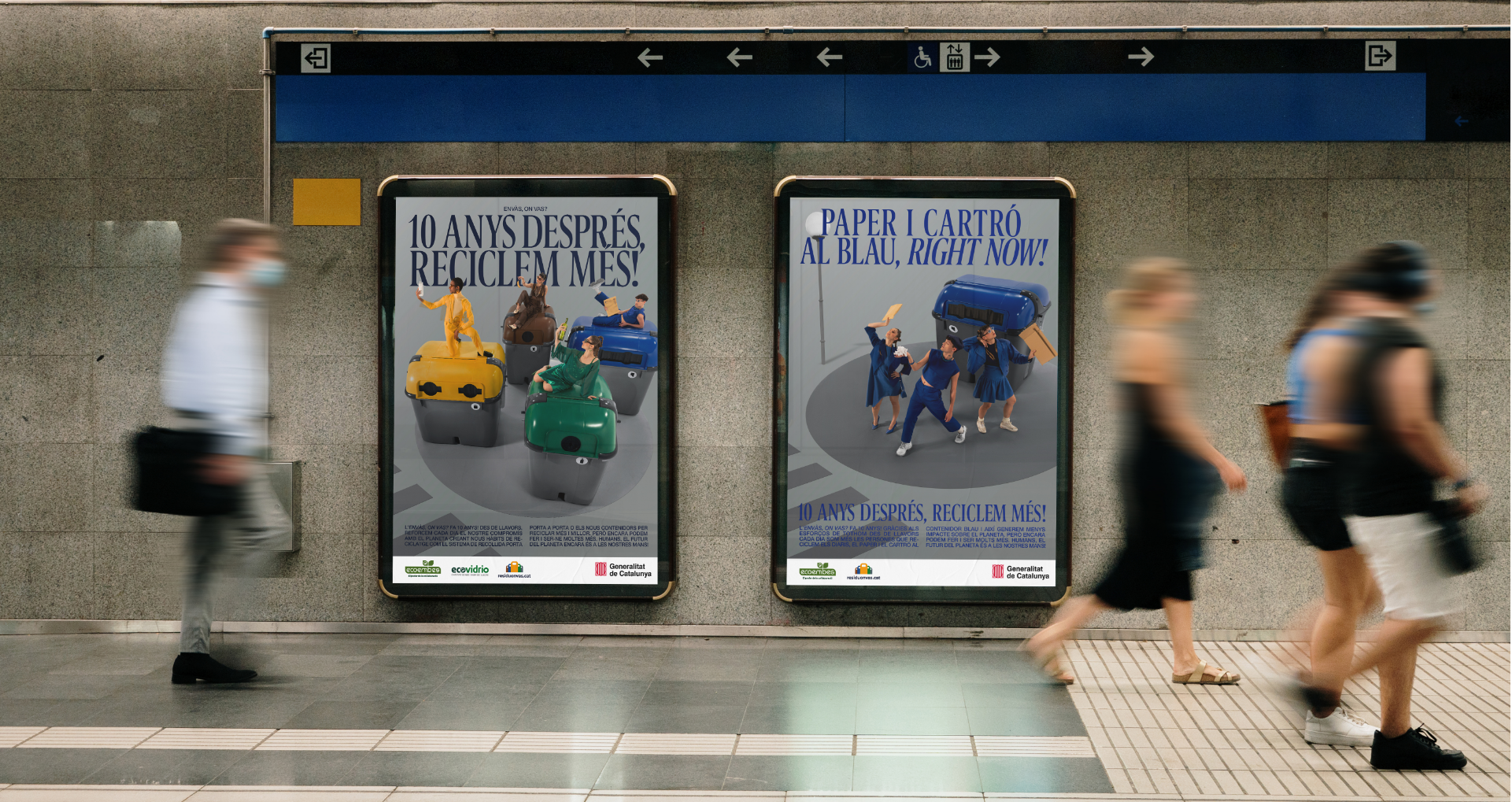 ENVÀS, ON VAS?
2022 marked the tenth anniversary of the legendary "Envàs, on vas?" (Where should my rubbish go?) campaign and the Catalan Waste Agency approached us to come up with a campaign to commemorate and pay tribute to it. And that's exactly what we did. Having won the Agency Awards, we developed an extensive campaign consisting of a wide range of pieces and targeting a broad range of media channels.
CLIENT
Generalitat de Catalunya
The musical.
Our vision for the new campaign was to capture the essence of the original advert in the style of a grand musical. The vibrant adverts were a celebration of music, colour and diversity that represented modern society and, above all, appealed to Millennials and Generation Z.
The campaign was brought to life by a glittering cast and cameos from The Mamzelles former member, Bárbara Mestanza... and Lildami!
TV, internet, social media, OPIs, press and some spectacular vinyl-wrapped trains.